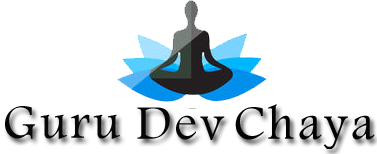 About Ganeshpuri
Ganeshpuri is a small village about 80km north of Mumbai. It was home to Bhagavan Nityananda from 1936 until he left his body in 1961. His samadhi shrine is now a focal part of the village and draws many pilgrims each year, especially at Guru Purnima.
As a guru, Nityananda gave relatively little by way of verbal teachings. Starting in the early 1920s, his devotees in Mangalore would sit with him in the evenings. Most of the time he was silent, though occasionally he would give teachings. A devotee named Tulsiamma wrote down some of his teachings and his answers to her specific queries. Later, these notes were compiled and published in the Kannada language and came to be known as the Chidaksha Geeta.
Some believe that Nityananda had the power to transmit spiritual energy (shaktipat) to people through non-verbal means. He could also be extremely fiery and intimidating in his behaviour, even to the point of throwing rocks on occasion. This was his way of deterring people who were not serious in their spiritual aspirations, or who came to him with ulterior motives.
In 1936, he went to the Shiva temple in the village of Ganeshpuri and asked if he could stay there. The family that looked after the temple agreed and built a hut for him. As his visitors and followers increased, the hut expanded and became an ashram. To the people around him, he was an avadhuta: one who is absorbed in the transcendental state.
Nityananda died on August 8, 1961. His samadhi is located in Ganeshpuri at the Samadhi Mandir. There is also a shrine dedicated to him in the Gurudev Siddha Peeth ashram at Ganeshpuri. His ashram, tourist hostel, and other buildings associated with his life in Ganeshpuri are preserved by the Shree Bhimeshwar Sadguru Nityanand Sanstha Ganeshpuri. This trust is also responsible for his samadhi shrine in Ganeshpuri, which is a pilgrimage site.
Guru Dev Chaya offers the traveler a calm and beautiful environment to enjoy the sights.is few minutes away from nityananda samadhi mandir and also gurudev siddhapeth ashram.booking an Accommodation in Guru Dev Chaya is just like having a home away from home in a friendly environment! enjoying freshly prepared traditional Indian meals as desired by guests.
Services offered by us
for your accommodation in gurudev chaya ganeshpuri
Free Wi-Fi Internet
broadband Internet connection To keep You Connected.with the world
Airport transfers & Pickup
We arrange pick up or drop for you from airport or train station.
Health & beauty services
We offer hairdressing, beauty, massage services.
Tour & travel services
We can provide a large, air conditioned car for travel around India.
Accommodation
We Provide spacious rooms with Mountain View Balcony and private bathroom With toilet attached.
Near Nityananda Temple
Few Minutes Walking you will reach Nityananda Temple and hot ponds.
Book a room
Call : +91 8551 853 484 , 8698 332 942, 9765 874 959
Email: info@ganeshpurigurudevchaya.com / gurudevchaya@gmail.com